LEGAL RESOURCES LINKS
READ THE NOTICE BELOW.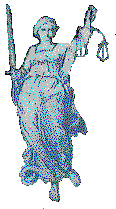 ---
NOTICE: This page is provided on an "as is" basis. We make no representation or warranty of any kind concerning information or services obtained from or through any website or resource mentioned here. The inclusion of a link on this page does not constitute an endorsement of the website or page whose URL is contained in the link nor of the person, company or business that owns or operates the website or page at the URL. Some links may appear here as a courtesy to other sites that display a link to this site, but otherwise there is no agreement or arrangement for compensation for displaying a link on this page. Before conducting business with or through any website you should conduct such independent investigation or inquiry as appropriate to ascertain the business history, practices, reputation and/or competence of the person or company represented on the website. Site visitors should not attempt to substitute information or materials obtained on the internet, this site or through links on this site in lieu of competent guidance from a legal professional who is familiar with the applicable law, local practice and court procedures relevant to the visitor's legal issues as identified by appropriate consultation.
---